Business M.O., LLC
It's not a law firm and doesn't provide legal advice
The Business M.O. Story
The idea for Business M.O. grew out of an in-house training curriculum developed by Hanna Hasl-Kelchner, Esq. in the early 1990's to help newly promoted vice presidents learn about the legal aspects of their new leadership role.
Her program evolved into an MBA level course taught at Duke University and the University of Virginia and finally into the ground breaking book — The Business Guide to Legal Literacy: What Every Manager Should Know About the Law.
Hanna's journey from corporate law into publishing and academia allowed her to develop Legal Leverage® education programs that empowered executives, managers and entrepreneurs to control unwanted risk, develop more resilience, and achieve higher performance.
Why? Because what you do and how you do it matters. 
It's how you operate.
Your modus operandi. . . your M.O.
And when you know better you do better. Simple.
Hanna's exclusive focus on leadership development and executive education is a direct result of being a trusted advisor for more than 30 years and watching smart, seasoned business professionals underestimate the legal consequences of their business decisions simply because they didn't know what they didn't know.
That's why Business M.O. helps you improve your leadership M.O. by embedding more legal literacy into your organization's DNA.
Business and Legal Experience
Hanna has been a trusted advisor for more than 30 years, helping influential decision makers ranging from startups to Big Tobacco, to the S&P 500, and the White House.
Unlike most lawyers, she has both entrepreneurial and corporate experience. Growing up she had a front row seat to her parents American Dream and watched them build a successful business from scratch. She later ran her first business before age 30.
Hands-on business experience enabled Hanna to take an innovative yet no nonsense approach during her career, regardless of whether she was managing multi-million dollar budgets, complex transactions or litigation, cracking down on illegal counterfeiting, or counseling C-suite executives.
EDUCATION
Hanna earned her undergraduate degree from Duke University, her MBA degree from Cornell University, and her law degree from Rutgers University School of Law, where she won awards for her writing and advocacy skills.  She a member in good standing of the Washington, D.C. and North Carolina bars (only).
TEACHING
In addition to corporate programs, Hanna has had the privilege of being on the faculty and teaching at two top ranked MBA programs: the Duke University Fuqua School of Management and the University of Virginia, Darden School of Business. She also proudly serves on the editorial board of The Journal of Business Ethics Education.
SPEAKING
An acclaimed speaker and media source, Hanna has been featured on radio and TV, on MSNBC and FoxNews, recently appeared on Moving America Forward, hosted by William Shatner and was filmed by Emmy Award Winning Director and Producer, Nic Nanton, for a segment of America's Premier Experts that aired on ABC, NBC, CBS and Fox affiliates nationwide.
AWARDS
Hanna has been named a Dun and Bradstreet Twitter #BizInfluencer in the Specialty Strategy category and is a three time winner of the ACQ Global Award in US – Leadership Development Advisory of the Year category.
AS SEEN - HEARD - FEATURED ON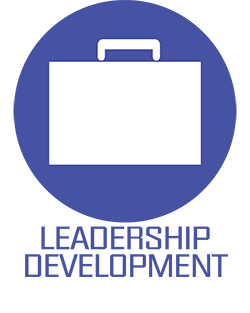 Let's talk about the change you're looking for.